20 beautiful styles of Japanese gardens
Japanese gardens can be found in private residences, neighborhoods or municipal parks and also in places of historical or religious significance, such as Buddhist temples, Shinto shrines and ancient castles all over the world. In Japanese culture, gardening is a great art, closely linked to the arts of calligraphy and painting in silk roll. Originally, Japanese gardens developed under the influence of stylized and unique Chinese gardens.
The tradition of Japanese gardens was historically passed from master to apprentice. In recent decades, there has been the contribution of several schools and different trends.
Jardim Honbo – Osaka, Japan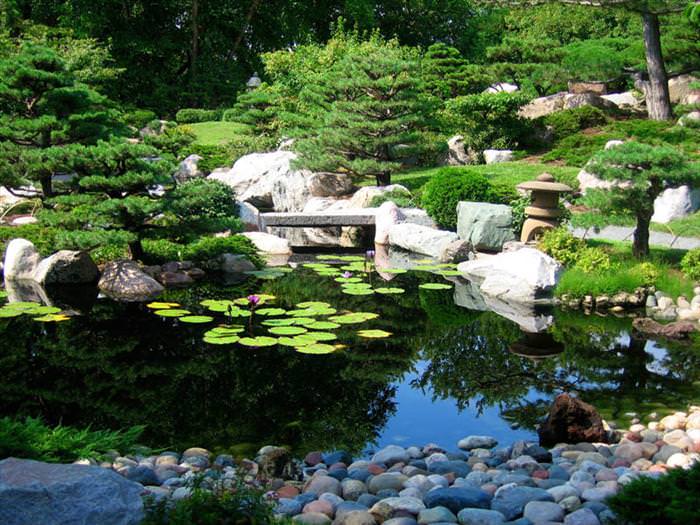 Japanese Garden-Buenos Aires, Argentina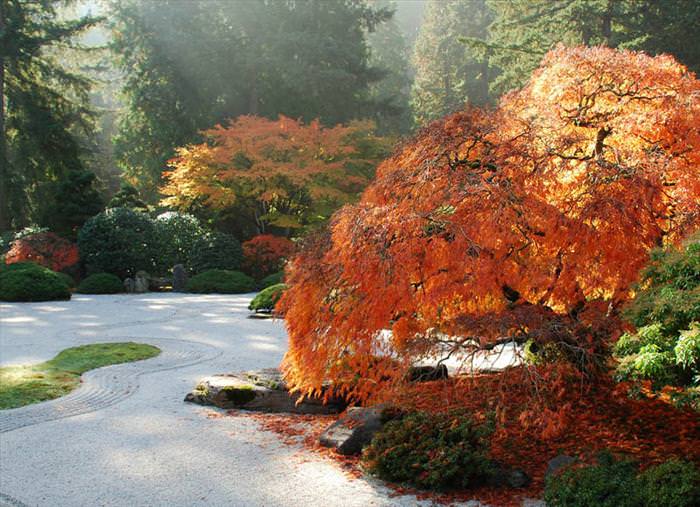 Jardim Ryoan-Ji Zen-Kyoto, Japan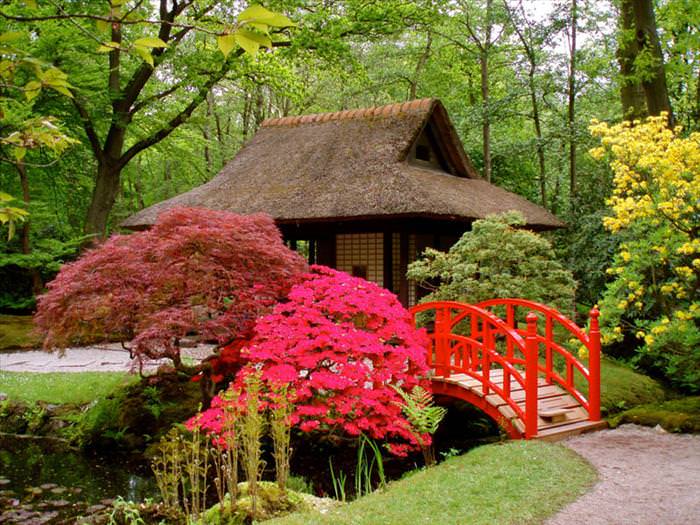 Japanese Garden-Cowra, Australia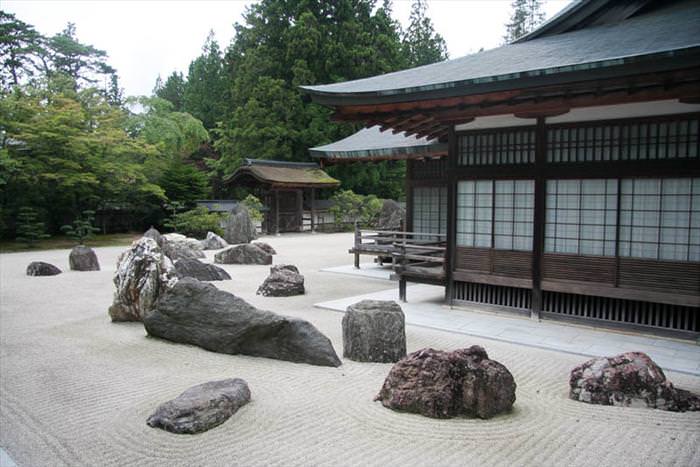 A list of "typical" elements of the Japanese gardens can be done without the need for deep studies on the aesthetic patterns that Guam this oriental art. The Japanese gardens contain, in its center, a house from which the garden is sighted. In addition to the architecture of the residence and depending on its purpose, the gardens feature several of these components:
-Water-real or symbolic
-A bridge over the water, or paths of stones
-Groups and arrangements made with stones or rocks
-A typically stone lantern
-A place to take tea, similar to a gazebo (can be larger)
-some kind of spatial demarcation made by a hedge, a fence or a wall with traditional motifs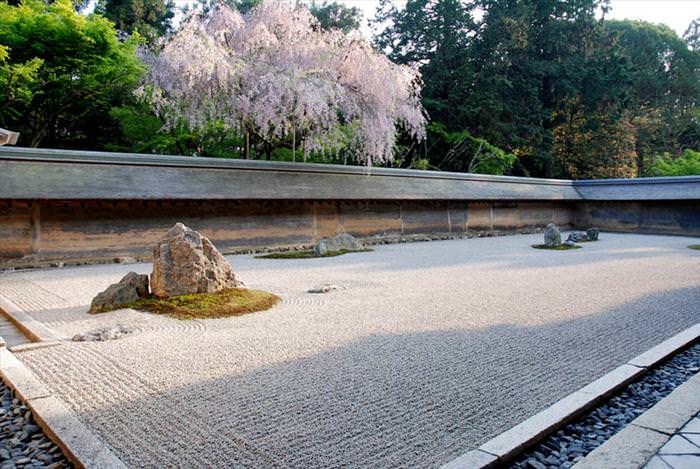 Jardim Ritsurin-Takamatsu, Japan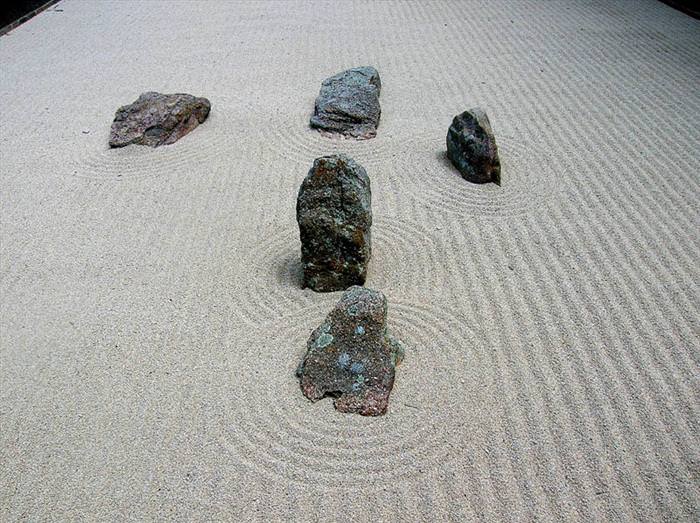 Jardim Ginkau-Ji Zen-Kyoto, Japan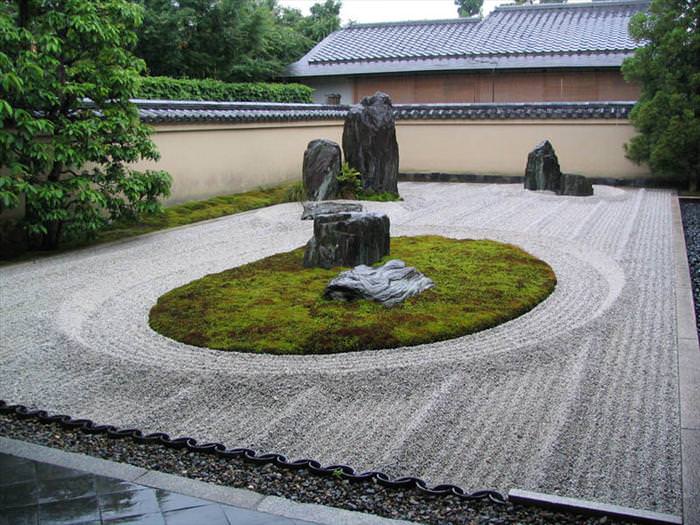 Garden of Stones Daizen-Ji Zen-Kyoto, Japan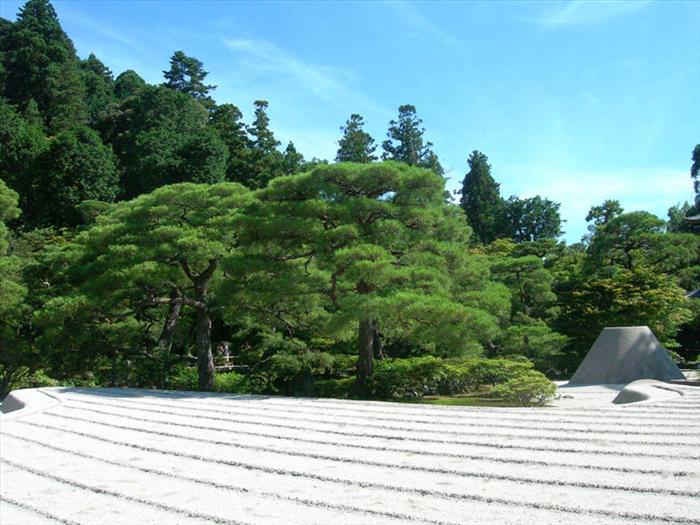 Japanese Tea Garden-San Francisco, United States
Japanese gardens-stones, water, plants
Considered tranquil shrines that allow us to escape the stress of daily life, the Japanese gardens are designed for a variety of purposes. Some invite calm contemplation, but can also have a recreational proposal, or show rare plants, or display unusual rocks.
Kaiyu-Shiki or "walking gardens," ask the observer to walk all over the space, to better enjoy it. A planned path leads the observer to the unique corners of the garden. Uneven surfaces are placed in specific places to force people's eyes to stop at that particular point. When the observer looks up, he will often spot an interesting ornament, designed to provoke the spirit of observation. This kind of design in the Japanese art of landscaping is called "Hide and reveal."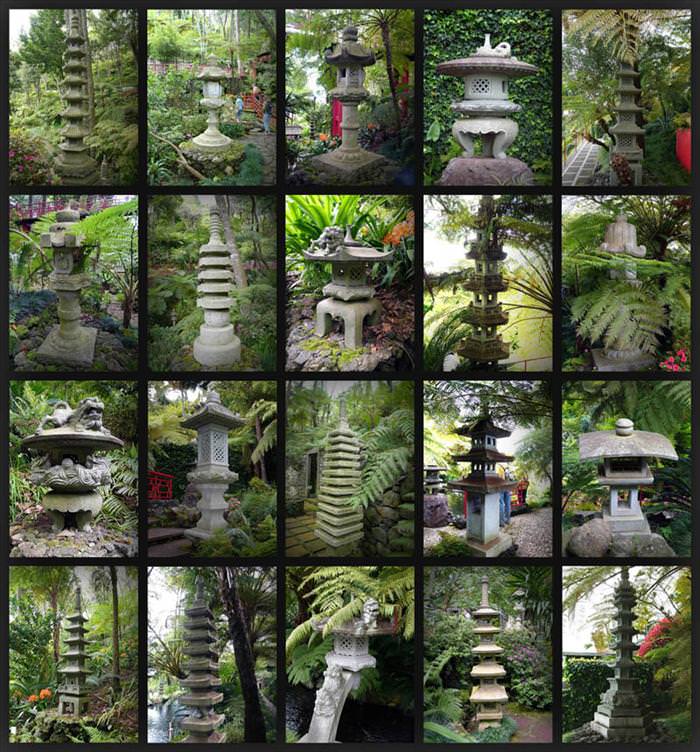 Tropical Garden of Monte Palace (stone lanterns)-Madeira, Portugal
The stones are employed to build the spaces, bridges, and paths of the garden. They can also represent a geological presence where real mountains are not visible. Sometimes they are arranged in odd numbers, and most groups exhibit triangular shapes, symbolizing, in many cases, the mountains of China.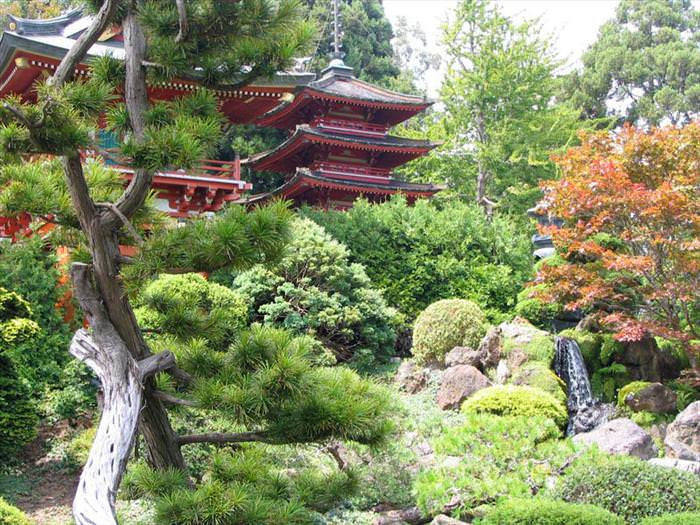 Jardim Korakuen – Okayama, Japan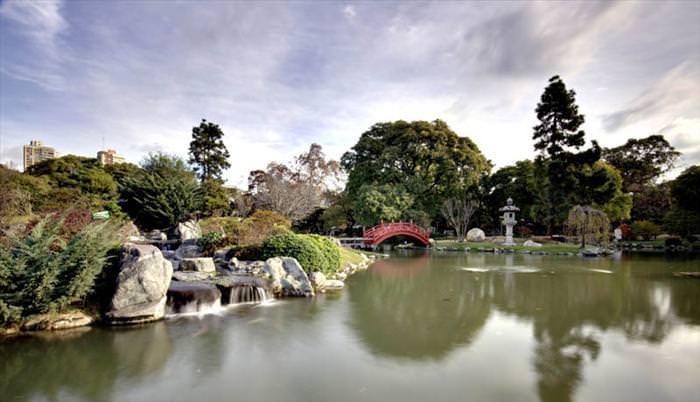 Hamilton Gardens – Waikato, New Zealand
The water element in a Japanese garden should look like a natural part of the site, and that explains why we don't find fountains in traditional Oriental gardens. Watercourses are made by man, presenting curves and irregularities to show a natural appearance. Lanterns are often placed next to the most important aquatic elements, such as ponds or small streams. In some gardens, lakes and Dry creek beds can be found, which have as much impact as those filled with water.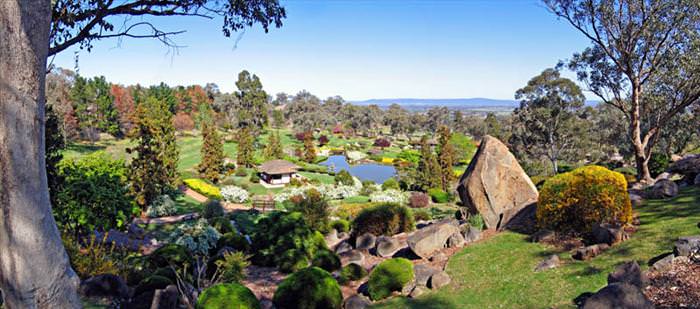 Zen Stone Garden-Japan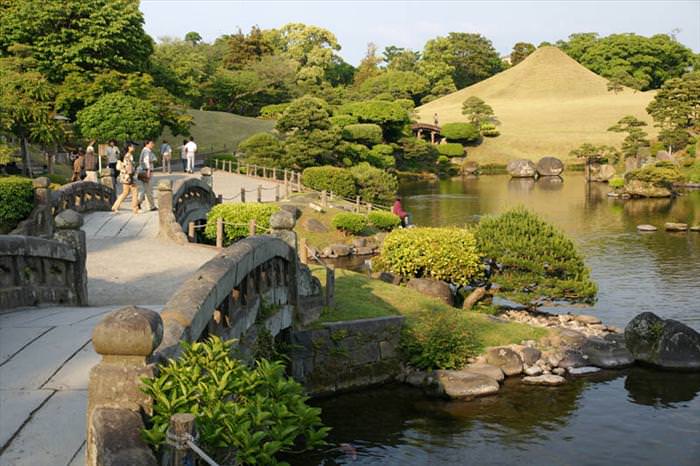 Japanese Garden-Netherlands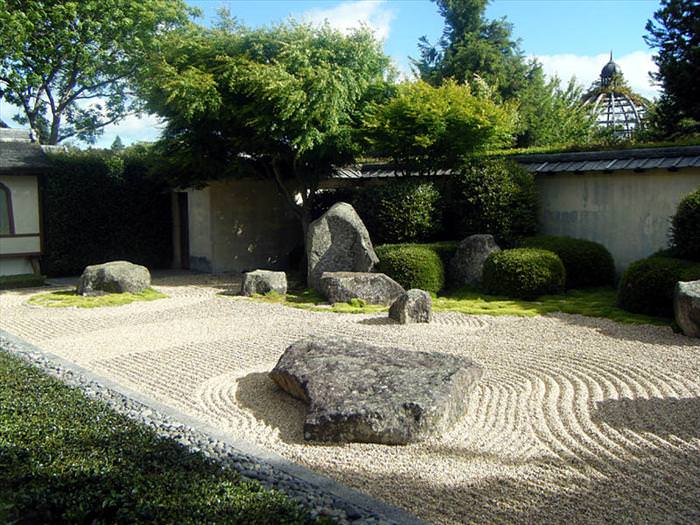 Zen Garden-Portland, United States
Green plants are another element of the Japanese gardens, whose tradition prefers shades of subtle green, but shrubs and trees with flowers are also used. Many plants in Japanese gardens of the West are originating in Japan, and take some time to adapt to climate differences. Some plants, like maple, give the garden an interesting color touch.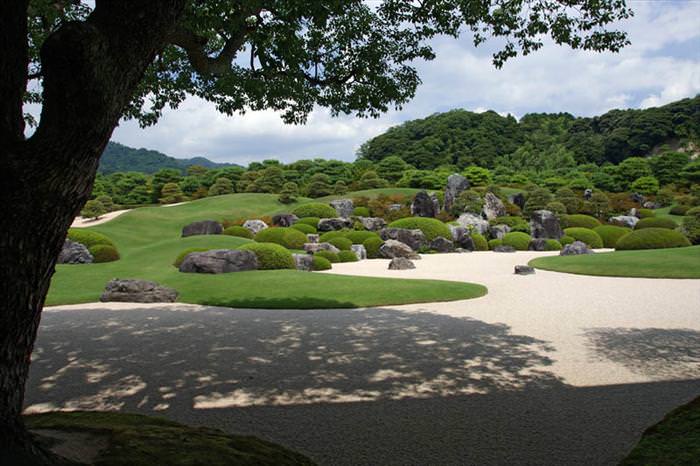 Art Museum Adachi – Yasugi, Japan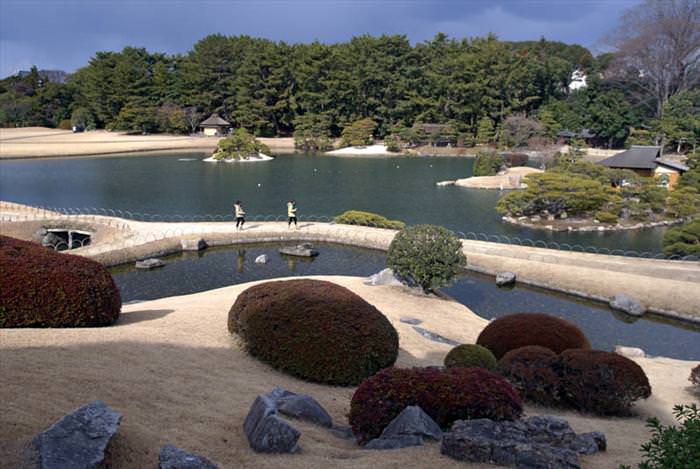 Jardim Suizenji-Jojuen – Kumamoto, Japan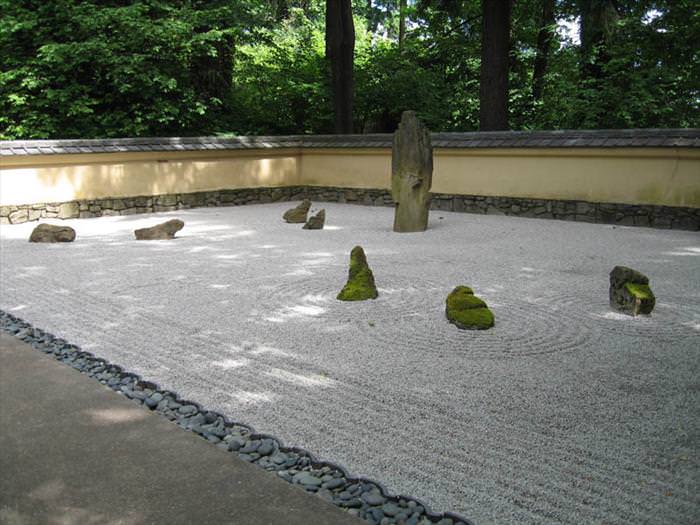 Jardim Keiunkan-Nagahama, Japan
The Japanese Stone Gardens (karesansui) or "dry landscape", often called "Zen Gardens", were influenced primarily by Zen Buddhism and can be found in Zen temples for meditation. The gardens "Karesansui" can be extremely abstract and represent miniature landscapes. The way Buddhists express cosmic beauty in mundane environments is inseparable from Zen Buddhism.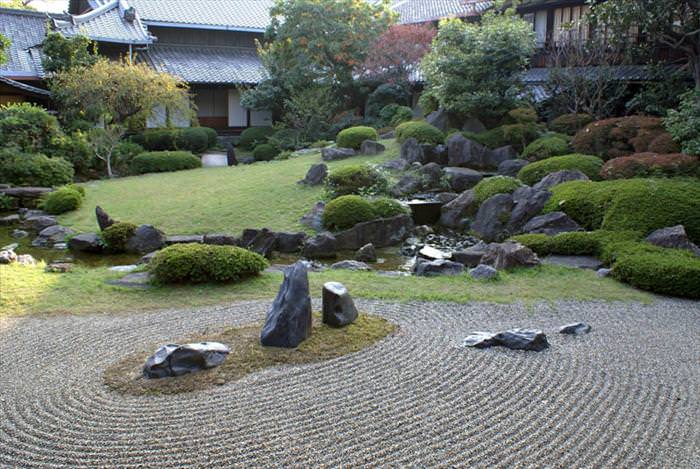 Japanese stone Garden-Koyasan, Japan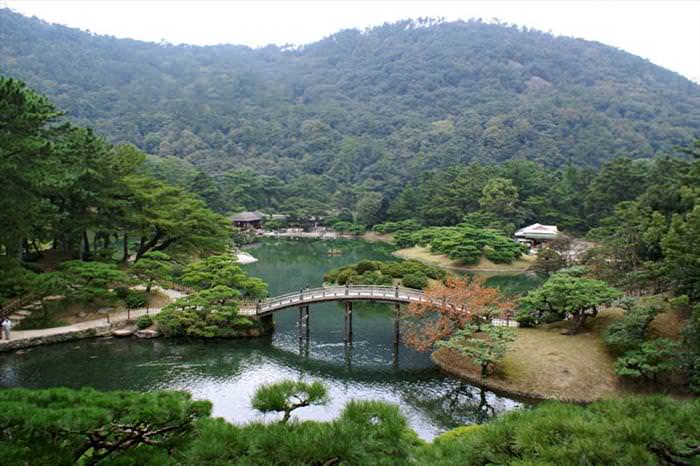 Japanese Garden-Portland, United States
Arrangements with stones and other miniature elements are used to represent mountains and natural watercourses, scenes, islands, rivers, and waterfalls. Stones and shrubs with specific shapes can be used alternately. In most gardens, Moss is used as a cover for the soil, creating "terra" covered by vegetation. In some gardens, the stones are used to symbolize mountains, islands, boats and even people. Karesansui gardens are often planned to be enjoyed from a certain point, with the observer sitting.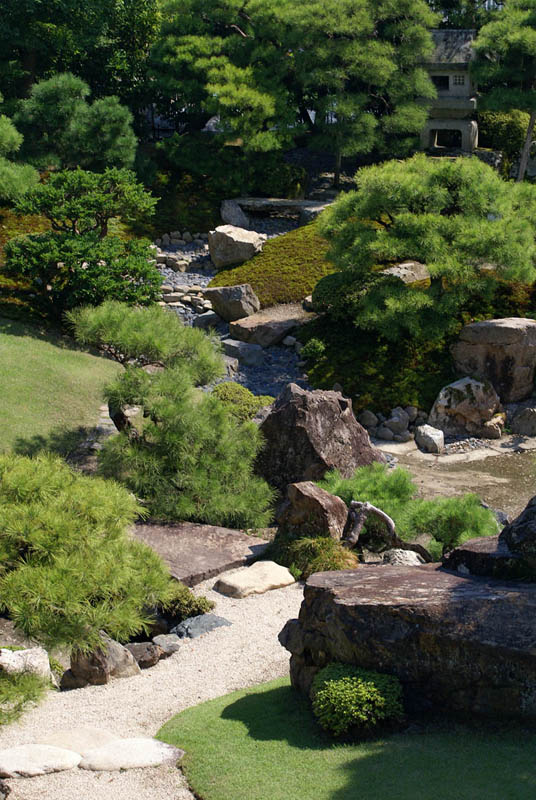 Conservatory as Park – Minnesota, United States